Accessing services over Christmas
Thursday, 12 December 2019
This Winter we are keen to ensure that all our patients are confident with where they can access Primary Care services. Below we have some guidance to help support you during this time.
Opening time and Locations of Access Hubs over the Christmas Period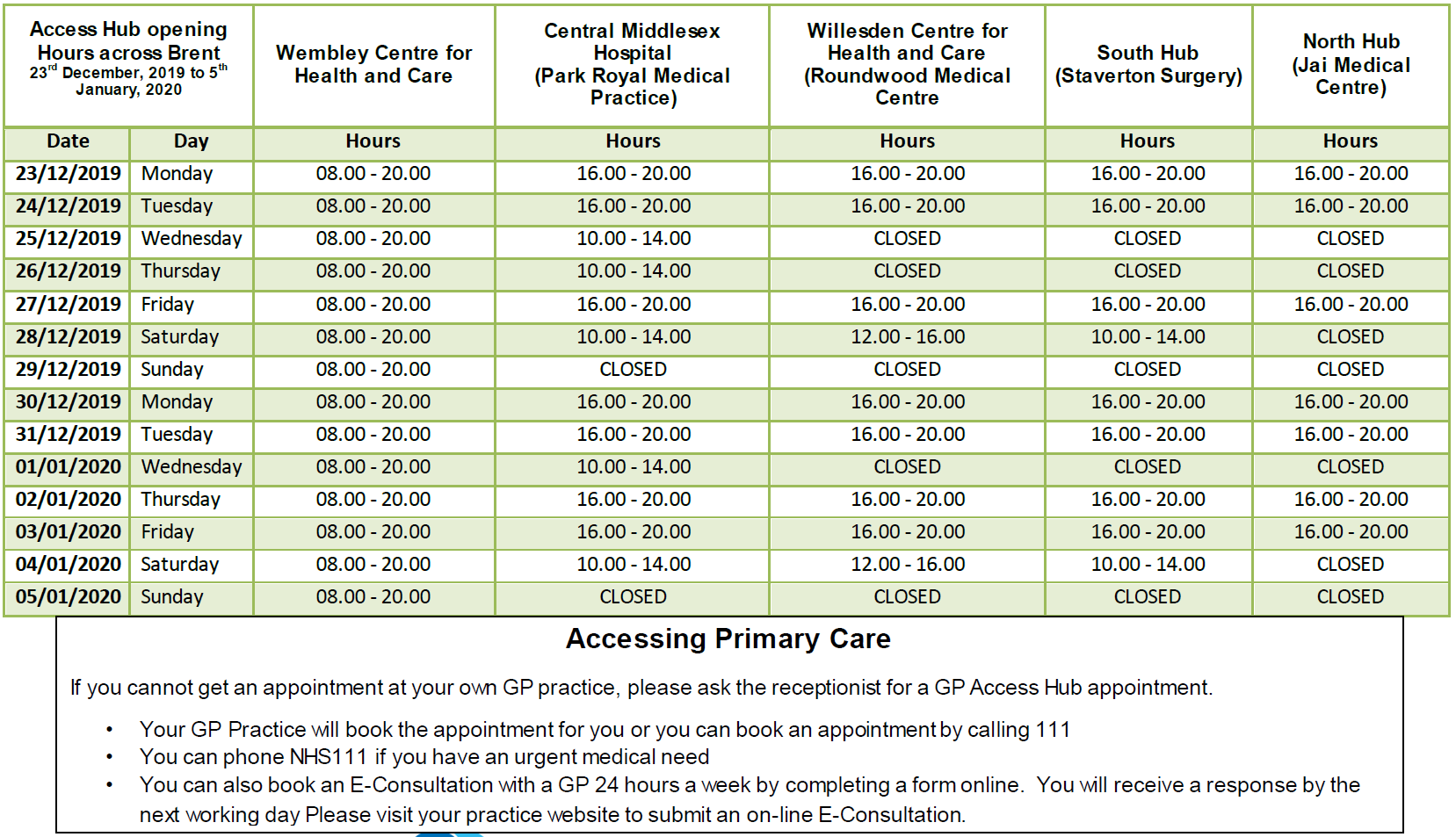 Locations of Access Hubs:
Wembley Centre for Health and Care – 116 Chaplin Rd, Wembley HA0 4UZ
Central Middlesex Hospital – Acton Ln, Park Royal, London NW10 7NS
Willesden Centre for Health and Care – Robson Ave, London NW10 3RY
South Hub – Staverton Surgery, 51 Staverton Rd, London NW2 5HA
North Hub – Jai Medical Centre, 82 Stag Ln, Edgware HA8 5LP
Pharmacies
It is planned for pharmacies to be open across London on Wednesday 25th and Thursday 26th December 2019 and Wednesday 1st January 2020 . To find contact details for your local pharmacy, please follow this link: Find a Pharmacy
Dental Services:
If you are in need of urgent dental care, please call 111. This service will be able to triage and then direct you to the closest and most appropriate care provider.